06 Jul 2023
ADA Cosmetics offers immersive sensory experiences with new Soapsmith Guest Collection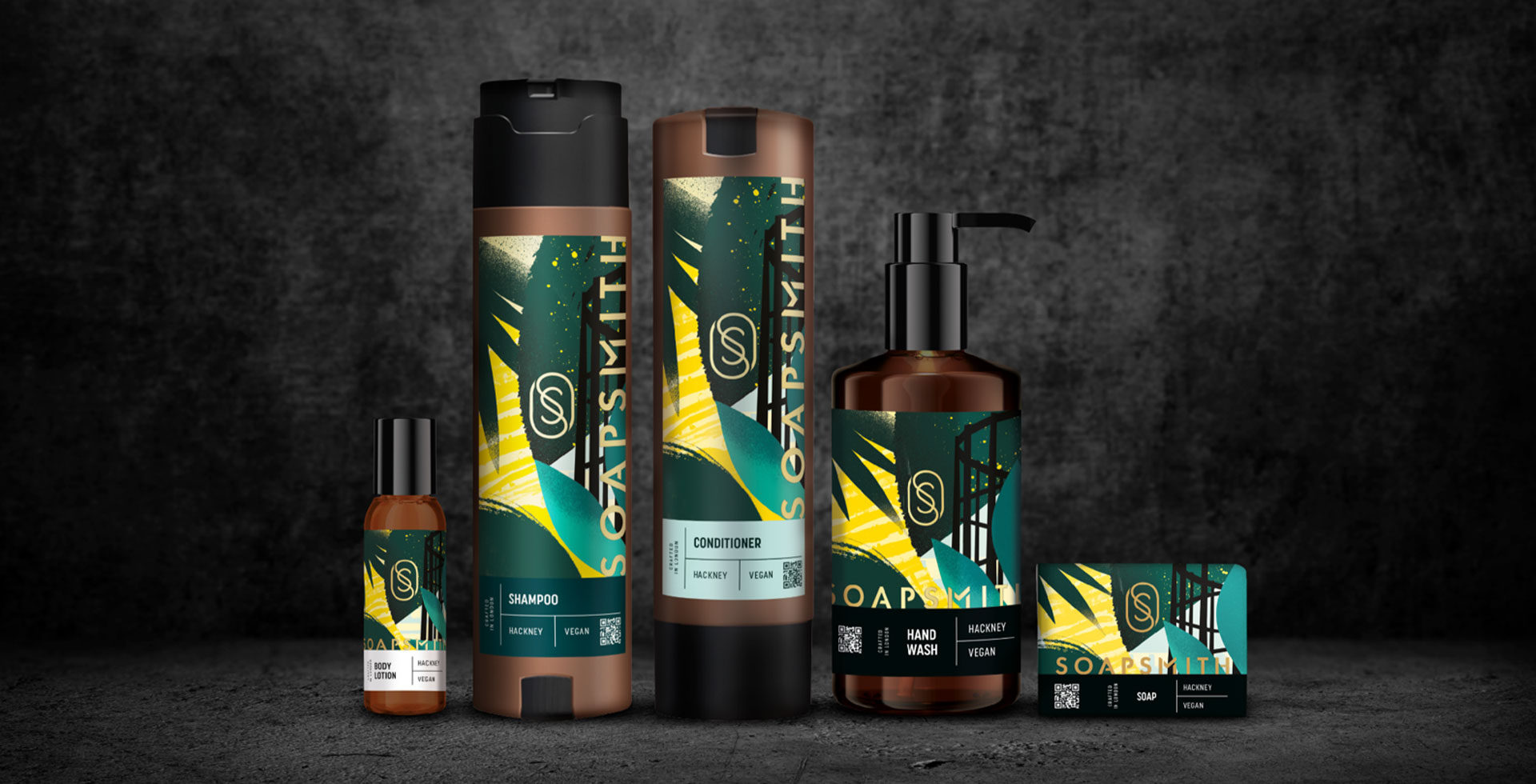 Unique fragrance meets exciting design in the new Soapsmith Guest Collection from ADA Cosmetics. Firmly rooted in the streets of London, England, Soapsmith invites hotel guests to enjoy a taste of sensory luxury, while adding a vibrant design element to modern and traditional bathrooms alike.
"With its holistic approach, Cradle to Cradle Certified goes far beyond the criteria of other labels. In addition to ingredients and packaging materials, it also examines a company's production processes and behavior. That is why we are very proud of this certification. It demonstrates impressively that we are on the right track, and shows how much we have already achieved with our commitment to sustainability," says Lutz Hübner, CEO of ADA Cosmetics.
Bold, daring, urban and soulful
Soapsmith is a brand with scent at its heart, founded in the conviction that fragrances have the power to transport the senses and remind us of special places, people and milestones in our lives. The new hotel collection offers guests the chance to immerse themselves in unique sensory experiences, and create new happy memories each day.
All of the products are fragranced with Soapsmith's bestselling and original signature fragrance, Hackney, a scent inspired by founder Sam Jameson's childhood in this vibrant district of North London. Fresh notes of bergamot, rosemary and geranium represent summer days on Hackney Marshes, while a base of sandalwood, amber and musk is reminiscent of the surrounding urban city.
The high-quality formulations are all free of SLES/SLS, parabens and mineral oils, are vegan friendly and not tested on animals, and use readily biodegradable surfactants.
A brand with quality, craft and passion at its heart
Sam Jameson founded Soapsmith in 2012 with an ambition to revive the almost-lost craft of soap-making in London, and celebrate the British capital's characterful neighborhoods through uniquely composed scents. Using only the finest ingredients and driven by a commitment to sustainability and quality, Soapsmith perfectly reflects the limitless creativity of its home city.
"Soapsmith is a home-grown brand with global ambitions," says Jameson. "We want to lift the nose, the soul and the room through our products, becoming a household name everywhere. With ADA Cosmetics, one of the world's leading experts in hotel cosmetics and a company that shares our sustainability values, we have found just the right partner."
"We are thrilled to launch a hotel amenities collection with such a distinctive brand as Soapsmith", says Gerd von Podewils, CMO at ADA Group. "Sam Jameson's passion, and her determination to create the very best soap and fragrances possible, have resulted in products that not only look strikingly beautiful, but also offer an immersive sensory experience."
The choice of curious and creative connoisseurs
The Soapsmith hotel collection unites an outstanding fragrance with bold and colorful design. As such, it is destined to be the choice of boutique and luxury hotels who seek to offer their guests a distinctive and memorable stay.
The products are offered with a range of ADA's world-leading dispenser solutions: the bestselling Smart Care, innovative SHAPE, or classic pump dispenser, as well as small portion bottles in 100% recycled PET. Paper-wrapped soaps complete the collection.
Company
Gerd von Podewils | Chief Marketing Officer l ADA Cosmetics International GmbH | gerd.vonpodewils@ada-cosmetics.com
CORPORATE CONTACT
ADA Cosmetics International GmbH I
Phone +49 7853 898 0 I Email: info@ada-cosmetics.com