19 Sep 2023
ADA Cosmetics presenting Smart Care+ at the first U.S. Independent Hotel Show in Miami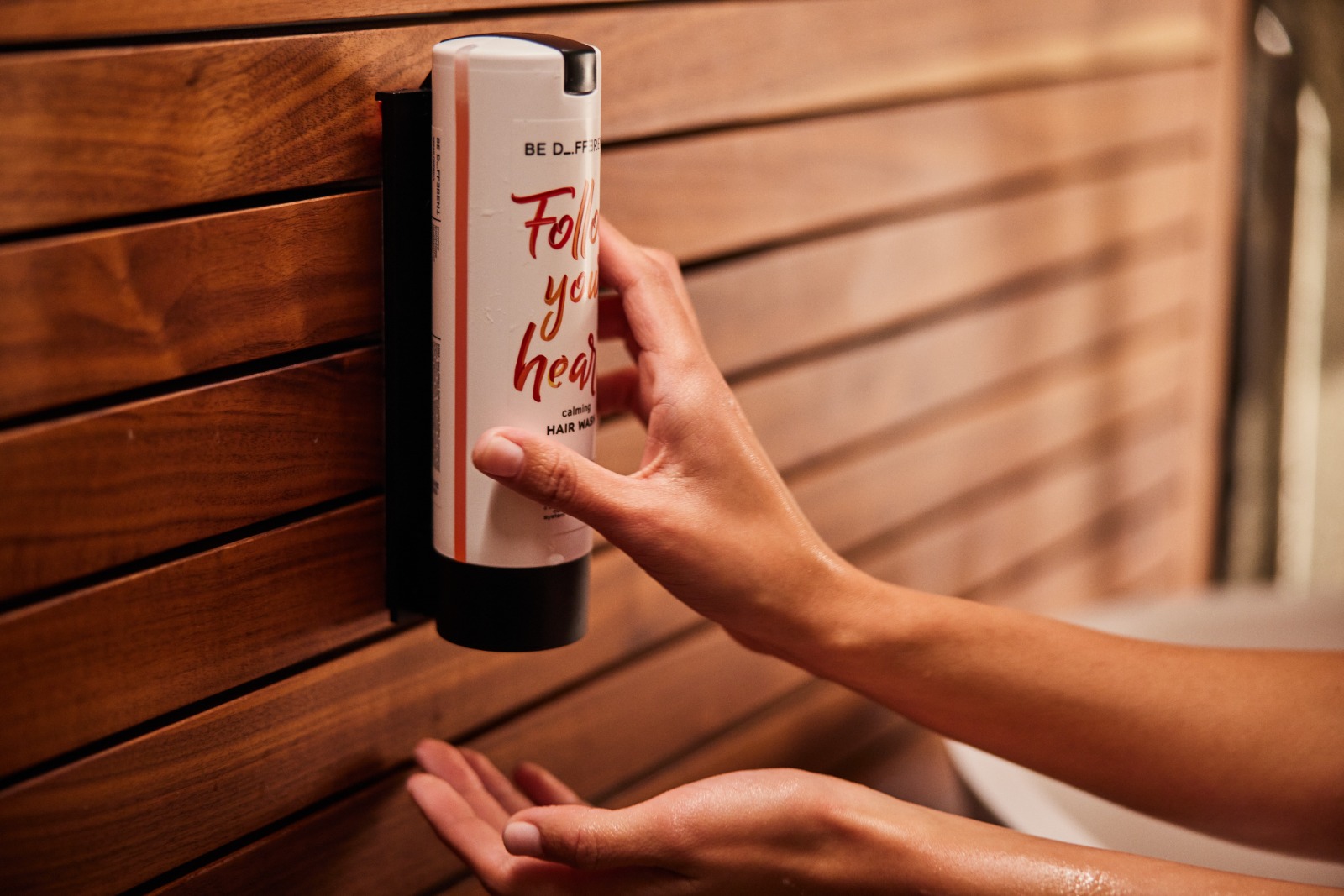 Leader in Hotel Cosmetics sets new standards in innovation, sustainability, and expertise
ADA Cosmetics redefines hospitality luxury: presenting the world's most hygienic dispenser system at the first U.S. Independent Hotel Show in Miami
ADA Cosmetics, one of the global leaders in premium hotel cosmetics, will make a stellar appearance at the inaugural U.S. edition of the Independent Hotel Show in Miami, September 21-22, 2023. The event will serve as the perfect stage for ADA to unveil its exceptional range. With an esteemed reputation as the European industry leader, ADA's unique house of skincare brands and innovative dispenser solutions will illuminate the show, thereby revealing their deep expertise and commitment to excellence.
Meeting industry needs, shaping guest experience
By providing high-quality, Cradle to Cradle Certified® body care products and forwardthinking dispenser systems, ADA offers top solutions to address emerging industry needs, as the reduction of single-use plastics, the ban of travel-sized toiletries, and the preference for natural products become increasingly prominent, thus setting new standards for hotels.
Introducing SmartCare+, the world's most hygienic dispenser system
ADA is immensely proud to present its bestselling product to the U.S. hotel industry at IHS Miami: the SmartCare+ dispenser system. It represents the pinnacle of remarkable innovations over the past four decades. In contrast to other dispenser systems such as pumps, Smart Care+ guarantees no dripping, no back contamination, and no wear-out effect, thanks to a patented membrane system now protected by the Safe Lock Seal. With this unique technology, absolutely clean dosing is assured, and the contents of the dispenser cannot be contaminated.
The power of Smart Care+ is recognized by a renowned independent hygiene institute, the Rhine-Waal University of Applied Sciences in Germany. Scientific analysis carried out by the institute found zero bacteria inside Smart Care+ dispensers. Compatible with a wide variety of different brands, Smart Care+ is also individually customizable to match a hotel's identity. The dispenser can be 100% emptied, while the mono-material PP bottle and cap ensure easy recycling. In addition, the unbeatable rapid cartridge exchange of just five seconds supports highly efficient housekeeping.
ADA Cosmetics
ADA Cosmetics has been developing and producing high-end cosmetics and dispensing systems for hotels, cruise ships, and airlines for over four decades. The company serves more than 30,000 customers worldwide with its own manufacturing facilities in Europe and APAC. ADA Cosmetics offers bespoke cosmetics solutions and more than twenty brands, from luxury, boutique-style, and international designer names, to certified natural cosmetics lines. In addition, ADA Cosmetics is an innovator and market leader in hygienic dispenser systems.
The entire value chain of the ISO 14001 certified company is geared towards eco-friendly, sustainable business practices. ADA Cosmetics is the only manufacturer of amenities worldwide to be Cradle to Cradle Certified® Silver. Europe's leading supplier of branded hotel cosmetics is headquartered in Kehl, Germany, and employs almost 700 staff in over 50 countries across Europe, the Middle East, Asia, and the USA.
Conscious Choices: A sustainable commitment to nasty-free care
As a skincare expert, ADA significantly contributes to guest satisfaction. Among outstanding own brands, the portfolio consists of distinguished and renowned names like Chopard, Amouage, and Esteban. Crafted from responsibly sourced ingredients and
rigorously tested, the formulas seamlessly blend exceptional performance with globally recognized environmental credentials. The body care products contain exactly what discerning travelers want today: beauty, impeccable hygiene and responsibility in the
face of an overburdened environment.
None of ADA's developed formulas contain ingredients of concern such as parabens, silicones, formaldehyde donors, or isothiazolinone. Instead, natural and plant-based raw materials are used. More than that: ADA is the first and only company in the industry whose entire product portfolio is Cradle to Cradle Certified®.
"True to our purpose 'Putting Beauty into Travel', we want to support hotels in creating extraordinary experiences for their guests. Our customers can choose from 30 highquality brands, catering to lifestyle, design, and luxury hotels, but also for wellness and
beauty properties. And if that is not sufficient, we can design personalized, customized, and even bespoke product ranges", says Gerd von Podewils, CMO at ADA. Operating a global distribution network in more than 50 countries and production sites on several continents, the manufacturer guarantees short delivery routes and high product quality.
Meet ADA at IHS Miami, stand 111.